Kalee Brockman
Choosing an agent to represent you as a buyer, seller, or both, is nothing to be taken lightly. At MORE, REALTORS® we don't take it lightly either which is why we hand pick the agents we ask to join our firm. MORE, REALTORS® is not trying to "have the most agents", we are simply trying to have a great group of agents that are honest and ethical professionals, who want to continue learning and honing their skills and have a desire to serve others in the same manner they would like to be served.
MORE, REALTORS®, as well as all of the agents affiliated with our firm, are members of the St Louis Association of REALTORS®, the Missouri Association of REALTORS® and the National Association of REALTORS®. As such, they have pledged to be held to a higher standard than just license law requires, by adhering to the REALTOR® Code of Ethics.
Many of our agents have shown their dedication to their profession and their clients by obtaining additional training and education to receive professional designations in specific areas of the business such as in the senior home market, short sales and foreclosures, buyer representation, relocation and more.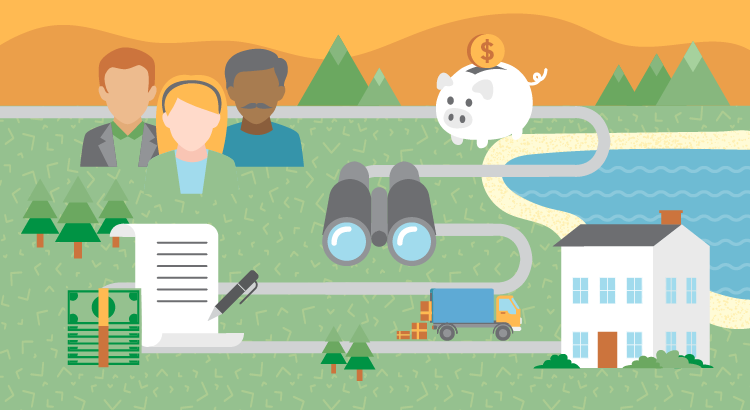 Your Journey to Homeownership [INFOGRAPHIC]
When it comes to buying a home, there are a number of key milestones along the way.
Home Sales About To Surge? We May See a Winter Like Never Before.
Like most industries, residential real estate has a seasonality to it. For example, toy stores sell more toys in October, November, and December than they do in any other three-month span throughout the year. More cars are sold in the U.S. during the second quarter (April, May, and June) than in any other quarter of the year.

Your Perfect Home Is the One You Perfect After You Buy
Don't give up the search just because you haven't found a home that checks every box. Let's connect to see which of your "must haves" can be accomplished after you purchase.
4 Things Every Renter Needs To Consider
As a renter, you're constantly faced with the same dilemma: keep renting for another year or purchase a home? Your answer depends on your current situation and future plans, but there are a number of benefits to homeownership every renter needs to consider.

The Mortgage Process Doesn't Have To Be Scary [INFOGRAPHIC]
Applying for a mortgage is a big step towards homeownership, but it doesn't need to be one you fear. Here are some tips to help you prepare.
Thinking of buying?

Download my free eGuide covering the things to consider when buying a home.
Kalee Brockman
MORE, REALTORS®
kalee.brockman@stlre.com
(636) 373-2869
www.kaleebrockman.com